Astrobiologist Dale Andersen Antarctic Status Report 20 November 2017: Preparing Diving Gear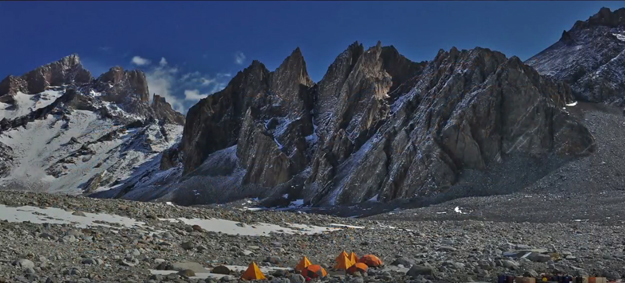 Dale Andersen sent this message from: Lat -71.33293 Lon 13.45381 on 20 November 2017 5:22:14 AM EST: "Hi Keith: Looks like our weather is improving, but we still have strong gusting winds (25-30 knots and occasional 40 knot gusts) with blowing snow, but it is much nicer than yesterday so hopefully this afternoon and tomorrow it will settle down and we can get back to our field work.
I will set up my dive compressor today and will fill my tanks so they are ready to go once we have the hole open. And weather permitting I will go out and restart the hole melter which has been shut down the last couple of days due to the high winds and whiteout conditions.
For a quick glimpse of what its like I have a short video on YouTube (~2 1/2 min) of Lake Untersee above and below the ice: http://youtu.be/qs2hUZP-6Bo"
12:57:07 PM EST Update" "Our winds died off, at least for now, but we still have low overcast and light snow falling. I went out to take a look at the dive hole melter and found that it has become packed with some snow and ice in places (the fine snow getting around the tarps we had placed around it) so I unhooked it all and its sitting in my tent with me, thawing out. I will hook it all back up again tomorrow and hopefully will restart the dive hole melting process. I think our weather will continue to improve over the next several days, at least that is what the most recent forecast suggests. Hope so!
All for now, I need to go select a freeze-dried meal for dinner and I am leaning towards Hawaiian Chicken tonight!"