Possible Detection of Interstellar Benzonitrile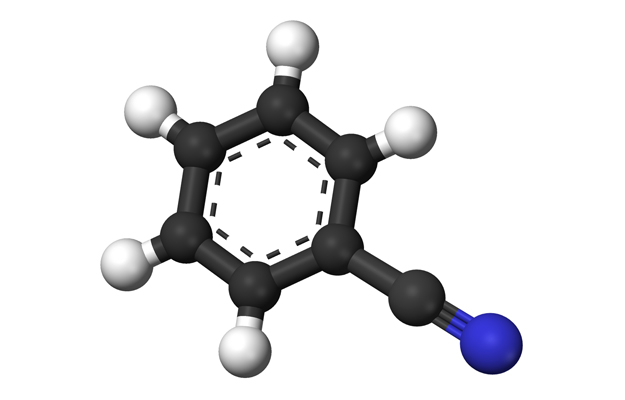 The simplest cyanobenzene, benzonitrile (c-C6H5CN) have been possibly detected toward the cyanopolyyne peak in TMC-1.
We used the results of the 8.8 — 50 GHz spectral survey of TMC-1 by Kaifu et al. (2004) and stacked the lines of benzonitrile that fall within the range of this survey. The obtained spectrum strongly suggests the presence of this molecule. Benzonitrile is a derivative of the simplest aromatic hydrocarbon benzene. Aromatic hydrocarbons are thought to be ubiquitous in the ISM, but it is difficult to study them in molecular cloud interiors, since they are nonpolar and have no allowed transitions at radio frequencies.
Therefore it is important to search for their derivatives, such as cyanobenzenes. Thus, the detection of benzonitrile might be important for astrochemistry, but additional sensitive observations are necessary in order to confirm it.
S. V. Kalenskii
(Submitted on 22 Aug 2017)
Comments: Proceedings of the Russian-Indian workshop on radio astronomy and star formation, October 10-12, 2016 (eds. I. Zinchenko & P. Zemlyanukha), Institute of Applied Physics RAS, 2017; 4 pages, 5 figures
Subjects: Astrophysics of Galaxies (astro-ph.GA); Solar and Stellar Astrophysics (astro-ph.SR)
Cite as: arXiv:1708.06829 [astro-ph.GA] (or arXiv:1708.06829v1 [astro-ph.GA] for this version)
Submission history
From: Kalenskii Sergei
[v1] Tue, 22 Aug 2017 21:33:44 GMT (70kb)
https://arxiv.org/abs/1708.06829