Research Space Scientist Position Available at NASA Ames Research Center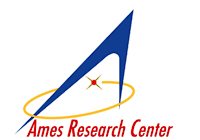 The Exobiology Branch (Code SSX) at NASA Ames Research Center is currently seeking interested applicants for the position of Research Space Scientist. The incumbent is responsible for conducting microbiological and/or geologic research to identify biosignatures that characterize past/present life in environments related to astrobiology. He/she studies the origin, composition, structure, and evolution of the solar system, including planets and satellites; the Earth and Moon; and meteorites, asteroids, comets and dust.
Application Deadline: April 24, 2013.
For further information, and to apply, visit: https://www.usajobs.gov/GetJob/ViewDetails/341431400